PROFIT (JURNAL ADMINISTRASI BISNIS)
Profit is a scholarly journal that focuses on business-related research, published biannually in April and October. We welcome manuscripts from business scholars and professionals worldwide concerning all types of business issues. The journal covers a variety of business topics which includes corporate governance, entrepreneurship, organization and human resource management, marketing management, financial management, operation management, strategic management, information system management, and tourism.
We welcome the submission of both conceptual and empirical articles, but empirical articles are preferred to conceptual articles.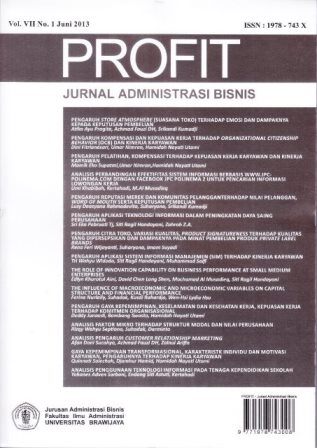 Announcements
No announcements have been published.